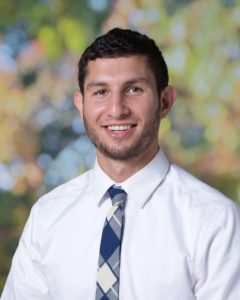 The Watkinson Athletic Department is thrilled to announce that Dan Horwitz has been named the Head Coach for Boys' Varsity Basketball for the 23-24 school year.
A native of West Hartford, Connecticut, Coach Horwitz is in his third year as an assistant director of Admissions at Watkinson. Prior to working at Watkinson, he served as an assistant men's basketball coach at the collegiate level for three years, most recently at Mount Saint Mary College. At Watkinson, he led the boys' JV basketball team for the past two years. Coach Horwitz attended Newbury College where he was a 4-year letter winner for the men's basketball team and was named a team captain junior and senior years. At Newbury, Dan earned the sportsmanship award three years in a row and the scholar-athlete award his senior year for having the highest GPA of the male athletes. He interned for the men's basketball team at Syracuse University for a summer and worked basketball camps at Yale, Harvard, Dartmouth, and UConn, and for USA youth development.
Coach Horwitz self-published a basketball leadership book on Amazon called, "Help Them Up". He believes in creating a championship culture environment where everyone feels safe, empowered, and has a voice. Dan has a twin brother who is an assistant men's basketball coach at Hobart College.
Please join us in welcoming Coach Horwitz to the Varsity sidelines!